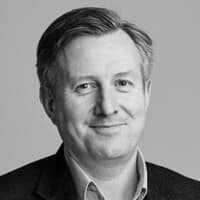 Dr. Chrystal is the former Chief Analytics Officer of rue21, Inc.. While at rue21, Dr. Chrystal successfully led the turnaround of the rue21 business through the application of his expertise in data analytics, customer behavior and retail management.  During his three-and-half-year tenure he helped rue21 to 13 straight quarters of comp sales growth, and more than a 2x increase in EBITDA, delivered through large reductions in markdowns and increases in merchandise margin.  Dr. Chrystal led the Information Technology, Merchandise Planning, Inventory Management, Analytics, CRM and Loyalty functions of the business.  Apparel Magazine recognized his work by naming him a top retail innovator in 2019.

Dr. Chrystal's prior roles include: Co-Founder of MachineCore, Inc., Chief Supply Chain Officer of David's Bridal, SVP eCommerce, Planning and Allocation of rue21, and similar executive roles at American Eagle Outfitters, Disney Store and Victoria's Secret.  He earned a Doctorate in Business Administration at the University of Liverpool in the UK and has earned a Master of Science degree in Machine Learning and Artificial Intelligence with Distinction from Liverpool John Moores University, an M.B.A. from the University of London and a B.A. in Economics from The Ohio State University.  He also earned a post graduate diploma in Machine Learning and Artificial Intelligence from the International Institute of Information Technology Bangalore and an executive certificate in supply chain management from the Massachusetts Institute of Technology.

Dr. Chrystal is passionate about the application of AI and technology to drive competitive advantage for consumer-focused businesses.  In this regard, Dr. Chrystal has implemented and analyzed the impact of new software solutions, new business processes and new hardware solutions across the full range of retail applications, not limited to : factory production, logistics and warehousing, inventory management, price management, eCommerce platforms, store-focused software and hardware, and cloud based data and analytics services.  Dr. Chrystal has successfully led teams ranging in size from tens to tens of thousands.  This breadth of expertise covers over twenty years of executive sponsorship and implementation as a retailer, and over five years as a software practitioner developing and providing these solutions and services to retailers.

23-year Retail Veteran
Applied AI Expert
Consumer Behaviorist
Servant Leader
Work with Mark

Mark, and the team at Netail, love a challenge.  Building great solutions requires openness to understand what is perplexing business leaders, and a collaborative approach to problem solving.  Please get in touch and let's see how we can win together!
SaaS Solutions
Netail offers and is building world class capabilities
Consulting Services
If you just need a thought partner and some strategic advice - Mark & team can help